Butler County PFA Lawyer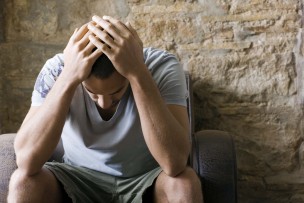 If you've been served with a Temporary Protection From Abuse (PFA) Order, it is likely that you've been evicted from your home and restricted from having any contact with your children. This can be devastating for a parent.
Under Pennsylvania law, the alleged "abuser" gets no opportunity to contest the accusations until the PFA Hearing some 10 days later. If you are a parent served with a PFA, we strong advise that you hire an attorney with experience in both criminal defense and child custody matters.
"Victims" of abuse get free attorneys to represent them at PFA Hearings in Pittsburgh and all surrounding counties — Allegheny County, Beaver County, Butler County, Washington County, and Westmoreland County.
If you go to PFA Court without an attorney – or with an attorney who does not routinely handle child custody matters – you risk losing custody of your kids for an even longer period of time.
It is commonly known that many "victims" of abuse exploit the PFA system in an attempt to gain leverage in a child-custody battle. Do not let this happen to you.
Spivak Law Firm provides strong, aggressive representation in all PFA and child custody matters. Call us at (412) 344-4900 or toll free at (800) 545-9390.