What To Expect At Your PFA Hearing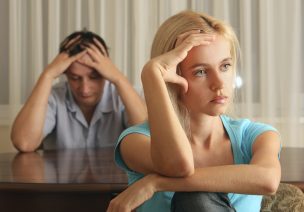 In Allegheny County and other counties surrounding Pittsburgh, many PFA cases get resolved through settlement negotiations conducted by the attorneys without ever having to appear before a judge. At Spivak Law Firm, our clients are often relieved and grateful when we resolve the PFA through negotiations with opposing counsel in order to spare them the emotional toll of a hearing.
If the case cannot be settled, we advocate aggressively for our clients at the PFA hearing. We may enter as evidence: phone records, emails, text messages, social media postings, photographs, and medical records. We may even subpoenas eyewitnesses, medical professionals, and law enforcement to testify as to whether the alleged abuse actually occurred. We work hard to build the strongest possible case for our clients.
To speak with an experienced PFA attorney, call Spivak Law Firm at (412) 344-4900 or toll free at (800) 545-9390.
You May Be Arrested For Violating a PFA
If you've been served with a PFA, your PFA hearing will likely occur within 10 days. At Spivak Law Firm, we provide strong representation at PFA hearings. It often calms our clients when we explain what to expect at a PFA hearing. Here are some issues we always go over with our clients to help prepare them for their day in court:
It's important that you show up at the hearing on time. In most Pennsylvania counties, PFA hearings are scheduled for 8:30 a.m. or 9:00 a.m. If you show up later than 10 a.m., the court could order a maximum three-year Final PFA. Running late is a poor excuse, so plan ahead. Expect traffic and difficulty parking. Like an airport terminal, you will likely have to wait in a long line of people to get through a metal detector. We advise our clients to get to the courthouse at least 15 minutes early.
The plaintiff and defendant likely will not see each other. There is a room for defendants and a separate room for plaintiffs. But don't forget that the PFA remains in place even at court on the day of the hearing. A PFA is a no-contact order. If you violate it, you may be arrested. If you see your accuser in the courthouse, stay away. Do not share an elevator or talk to your accuser. Just go to the waiting area – in Allegheny County, it's on the third floor of the Family Court Building – check in, and wait for your attorney.
To learn more about what to expect at your PFA hearing, call Spivak Law Firm at (412) 344-4900 or toll free at (800) 545-9390
Contact Our Pittsburgh Law Firm Today
Call Spivak Law Firm at (412) 344-4900 or toll free at (800) 545-9390. Our Pittsburgh office is open during normal business hours, as well as evenings and weekends by appointment.
Spivak Law Firm represents clients in Pittsburgh and all surrounding counties, including: Allegheny County, Beaver County, Butler County, Washington County and Westmoreland County. We accept cases in Armstrong County, Clarion County, Crawford County, Fayette County, Greene County, Indiana County, Lawrence County, Mercer County, Somerset County and Venango County.