How To File An Emergency PFA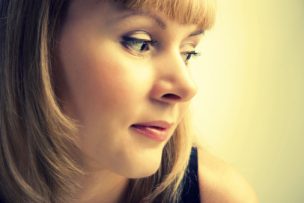 An Emergency PFA Order is issued by a magisterial district justice when Family Court is closed during non-business hours, such as at night, on weekends, and during holidays. During non-business hours, residents of Allegheny County may petition for an Emergency PFA at the Pittsburgh Municipal Court, located at 660 First Ave., Pittsburgh, PA 15219. 
An Emergency PFA expires automatically at the close of the next business day. Therefore, if you get an Emergency PFA on Friday night, it will remain in effect until Monday at 5:00 p.m. so long as Monday is not a holiday. If you wish to keep your PFA in effect, you must appear at the Court of Common Pleas during business hours to obtain a Temporary PFA, which typically stays in effect for a period of 10 days pending a hearing for a Final PFA. 
Spivak Law Firm has successfully represented hundreds of plaintiffs and defendants in PFA matters. For more information, call Spivak Law Firm at (412) 344-4900 or toll free at (800) 545-9390.
What is an Emergency PFA?
An Emergency PFA Order is a protection order signed by a judge that prohibits a family member or ex-partner from contacting you or face serious legal consequences.
You may get an Emergency PFA based on allegations of physical violence, sexual violence, threats of violence, harassment, or stalking by a family member or intimate partner.
To speak with an experienced PFA attorney, called Spivak Law Firm at (412) 344-4900 or toll free at (800) 545-9390.
Contact Our Pittsburgh Law Firm Today
Call Spivak Law Firm at (412) 344-4900 or toll free at (800) 545-9390. Our Pittsburgh office is open during normal business hours, as well as evenings and weekends by appointment.
Spivak Law Firm represents clients in Pittsburgh and all surrounding counties, including: Allegheny County, Beaver County, Butler County, Washington County and Westmoreland County. We accept cases in Armstrong County, Clarion County, Crawford County, Fayette County, Greene County, Indiana County, Lawrence County, Mercer County, Somerset County and Venango County.