Pittsburgh Criminal Plea Agreements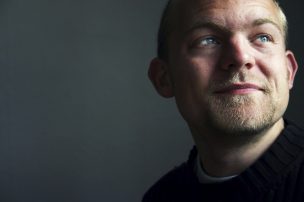 In Pennsylvania, more than 90 percent of criminal cases are resolved by plea agreements.
If you are charged with a misdemeanor or felony crime, it is likely that at some point during your criminal case the district attorney will offer a plea agreement to resolve the case without need for a trial.
Typical plea agreements involve the prosecutor withdrawing a charge if you voluntarily plead guilty to a lesser offense.
Such agreements may also include sentencing recommendations to the judge for probation only.
It should be noted that the judge makes the final decision about whether to accept a plea agreement.
At Spivak Law Firm, we are tough negotiators and experienced trial lawyers in all criminal matters. To schedule a free consultation, call us today at (412) 344-4900 or toll free at (800) 545-9390.
Domestic Violence Plea Agreements
At Spivak Law Firm, we handle all family law and criminal defense cases with a special focus on child custody and domestic violence. Typical domestic violence offenses include: assault, harassment, stalking, terroristic threats, reckless endangerment, and endangering the welfare of children (EWOC).
Many domestic violence cases are resolved before a magistrate without need to proceed to the Court of Common Pleas. Typical plea agreements for defendants charged with simple assault and terroristic threats include: reducing the misdemeanor charges to a low-level summary offense if the defendant completes an anger-management or batterers-intervention course.
To speak with an experienced Pittsburgh domestic violence defense attorney, call Spivak Law Firm at (412) 344-4900 or toll free at (800) 545-9390.
Contact Our Pittsburgh Law Firm Today
Call Spivak Law Firm at (412) 344-4900 or toll free at (800) 545-9390. Our Pittsburgh office is open during normal business hours, as well as evenings and weekends by appointment.
Spivak Law Firm represents clients in Pittsburgh and all surrounding counties, including: Allegheny County, Beaver County, Butler County, Washington County and Westmoreland County. We accept cases in Armstrong County, Clarion County, Crawford County, Fayette County, Greene County, Indiana County, Lawrence County, Mercer County, Somerset County and Venango County.