Pittsburgh Child Abuse Defense Lawyers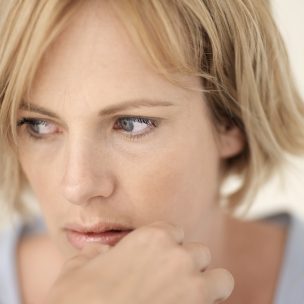 In Allegheny County, the majority of child abuse cases involve allegations of neglect that cause serious injury, pain or impairment to the child's physical functioning.
Child abuse may also refer to physical abuse or sexual abuse. If you spank or use other forms of corporal punishment on your child, you may be investigated for child abuse especially if your actions lead to marks or bruising.
Under Pennsylvania law, many professionals in education, health care, and child care are required to report suspected child abuse or risk losing their licenses and facing criminal prosecution.
Spivak Law Firm provides strong advocacy in all criminal defense matters with a special focus on child abuse and domestic violence. Call us today at (412) 344-4900 or toll free at (800) 545-9390.
Investigating Child Abuse in Allegheny County
An allegation of criminal child abuse may lead to investigations by police as well as Children Youth and Families (CYF). The child may undergo a forensic interview by a child abuse specialist depending on the age and maturity of the child.
The forensic interview occurs at a hospital with a CYF caseworker and police detective present. The recommendations of the forensic interviewer often guide a court's decisions about whether to restrict a parent from his or her child.
Spivak Law Firm handles all areas of family law and criminal defense. If you've been accused of child abuse, it may affect your ability to exercise unsupervised visitation of your child. We routinely help people facing child abuse accusations in both family court and criminal court.
To schedule a consultation, call Spivak Law Firm at (412) 344-4900 or toll free at (800) 545-9390.
Contact Our Pittsburgh Law Firm Today
Call Spivak Law Firm at (412) 344-4900 or toll free at (800) 545-9390. Our Pittsburgh office is open during normal business hours, as well as evenings and weekends by appointment.
Spivak Law Firm represents clients in Pittsburgh and all surrounding counties, including: Allegheny County, Beaver County, Butler County, Washington County and Westmoreland County. We accept cases in Armstrong County, Clarion County, Crawford County, Fayette County, Greene County, Indiana County, Lawrence County, Mercer County, Somerset County and Venango County.