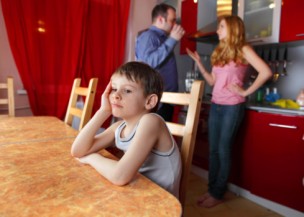 In Allegheny County, any parent who files for custody of their child must engage in mediation with the other parent, unless there was domestic violence.
Mediation is a structured problem-solving process to make informed decisions through an impartial third party. The mediation program in Allegheny County is based on the belief that parents are the best experts to make decisions about their children.
Parenting agreement decisions reached through mediation work better and last longer than decisions made by someone in the court. The goal of the custody mediation session is to give parents an opportunity to communicate cooperatively toward solutions that will best meet their child's needs.
The mediator's role is to remain neutral and to assist both parents in negotiating options that will work for their family. Mediators are accustomed to working with people who feel hurt, frustrated, and often angry. The mediator can assist in refocusing the parents' issues toward their children and their family.
Mediation is an alternative to the legal process that intends to be empowering, educational, and confidential.
Spivak Law Firm handles all child custody matters. Our attorneys are skilled trial lawyers and effective negotiators trained in mediation. Call us at (412) 344-4900 or toll free at (800) 545-9390.