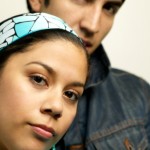 The juvenile justice system in Pennsylvania is based on the idea of Balanced and Restorative Justice, which aims to give balanced attention to victims of crime, the community, and juvenile offenders.
This system aims to restore victims to their pre-crime situation, keep the community safe, and help juveniles become productive, law-abiding citizens. Juveniles are held responsible for their actions while victims are given the chance to have a say in the court process. Every case is different, and the juvenile justice system encourages individual responses based on each case's unique characteristics.
If your child faces juvenile delinquency, call Spivak Law Firm at (412) 344-4900 or toll free at (800) 545-9390.