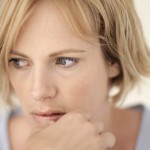 Stalking is a crime in Pennsylvania. There are two basic elements to the crime:
The stalker must complete at least two acts of unwanted behavior, no matter how close or far apart in time they are, and
The victim must experience reasonable fear of serious bodily injury or substantial emotional distress.
The prosecutor's office in your county makes the final decision whether to file criminal charges, including stalking charges.
If you are accused of stalking, Spivak Law Firm provides strong, aggressive defense in Protection From Abuse (PFA) and all criminal hearings. Call us today for a free consultation at (412) 344-4900 or toll free at (800) 545-9390.