Pittsburgh Child Custody Hearings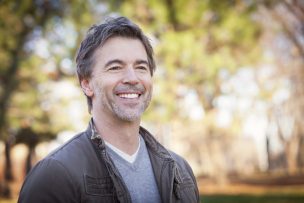 In child custody cases, a hearing will be held before a judge if parents cannot agree on a custody schedule. A hearing is a trial in which parents and their witnesses provide testimony to the court along with any other relevant evidence. There are no jury trials in family court. In some cases, the children participate in the hearing by speaking directly with the judge.
Custody hearings are also held to determine if:
A parent should be held in contempt for violating a custody order

A parent should be allowed to relocate with the children

Parents disagree on a major decision involving the children related to their education or medical care
At Spivak Law Firm, we are tough negotiators and skilled trial lawyers. To schedule a consultation, call us at (412) 344-4900 or toll free at (800) 545-9390.
Child Custody Conciliations Attorneys
In Allegheny County, as well as most counties surrounding Pittsburgh, family courts require parents to take several steps before finally appearing before a judge. The Generations program is a three-step program that requires all parents filing for child custody to attend a co-parenting seminar, a mediation, and at least one conciliation.
This allows parents multiple opportunities to reach agreement about custody with the help of a mediator. A custody conciliation is like a mediation except that parents are allowed to have their attorneys present to assist them with negotiating a custody order. If an agreement cannot be reached at the conciliation, the case will move forward to a hearing.
Spivak Law Firm provides strong, compassionate, cost-effective representation at all child custody hearings and conciliations. Call us at (412) 344-4900 or toll free at (800) 545-9390.
Contact Our Pittsburgh Law Firm Today
Call Spivak Law Firm at (412) 344-4900 or toll free at (800) 545-9390. Our Pittsburgh office is open during normal business hours, as well as evenings and weekends by appointment.
Spivak Law Firm represents clients in Pittsburgh and all surrounding counties, including: Allegheny County, Beaver County, Butler County, Washington County and Westmoreland County. We accept cases in Armstrong County, Clarion County, Crawford County, Fayette County, Greene County, Indiana County, Lawrence County, Mercer County, Somerset County and Venango County.