Pittsburgh Child Support Hearings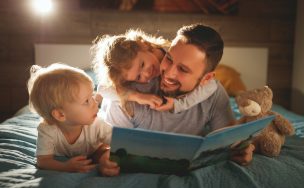 Many parents resolve child support issues without need for a formal hearing. Parties first disclose their income and expenses to a domestic-relations officer, usually in a small office or cubicle. The officer will usually run calculations based on state support guidelines established by the Pennsylvania Legislature. The parties then have an opportunity to reach an agreement as to the amount of support, if any.
If the parties do not reach agreement, they will attend a hearing on the same day. The hearing is a mini-trial in which each party is sworn under oath and permitted to testify, introduce evidence, and cross-examine one another. The hearing officer will hear testimony, accept evidence, and issue a recommendation within 30 days. If either party is dissatisfied with the recommendation, he or she may file an appeal known as exceptions to be reviewed by the judge assigned to the case.
Spivak Law Firm handles all child support matters, including: calculations, negotiations, hearings, and appeals. For more information, call Spivak Law Firm at (412) 344-4900 or toll free at (800) 545-9390.
Key Evidence at Child Support Hearings
At your child support hearing, you must bring your last six (6) months of paystubs, tax returns or W-2's for the last three (3) years, and proof of any other income.
You should also bring proof of your expenses related to your child or children for daycare, private school, health insurance, and/or extracurricular activities. The Court will consider such payment when determining the support calculation.
To speak with an experienced child support lawyer, call Spivak Law Firm at (412) 344-4900 or toll free at (800) 545-9390.
Contact Our Pittsburgh Law Firm Today
Call Spivak Law Firm at (412) 344-4900 or toll free at (800) 545-9390. Our Pittsburgh office is open during normal business hours, as well as evenings and weekends by appointment.
Spivak Law Firm represents clients in Pittsburgh and all surrounding counties, including: Allegheny County, Beaver County, Butler County, Washington County and Westmoreland County. We accept cases in Armstrong County, Clarion County, Crawford County, Fayette County, Greene County, Indiana County, Lawrence County, Mercer County, Somerset County and Venango County.