Bridgeville Divorce Lawyer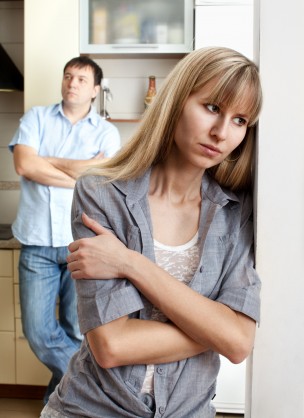 Even the most civil divorce can be devastating emotionally and financially. But high-conflict divorce – in which parties litigate over all aspects of the divorce, including custody, child support, alimony, and property division – can be especially damaging. Protect yourself by following these tips for avoiding high-conflict divorce:
1.     Develop an emergency plan.
Your partner could assault or evict you at any time. Figure out a safe place to go, and get some ready cash, and think about who can help you on short notice. Copy important records and keep them in a safe place.
2.     Keep a journal.
As soon as possible after they occur, write down accurate details of problems and events between you and your partner that could become issues in court. Keep a journal or other written record of anything pertinent. Save email and text-message correspondence in a safe place, especially copies of hostile and harassing exchanges.
3.     Think before hitting "send."
Communicate very carefully and respectfully with your partner, because anything may be introduced into evidence. Make any emails, whether initiated by you or in response to your partner, brief, informative, friendly, and firm. This is especially true if your partner's emails are hostile.
4.     Seek counseling.
Obtain a therapist to help you understand your partner's behavior, anticipate problems, deal with your emotions around the divorce or separation, and learn about yourself.
5.     Retain a family law attorney.
Hire an attorney with good communication skills, and consult with this professional to prepare for predictable crises and accusations.
6.     Avoid social media.
Delete your Facebook, Twitter, or any other publicly accessible online social networking account. You may wish to erase your browsing history from your computer. Make sure your passwords are secure. Make sure that what you want to keep private, such as letters or lists, is kept private.
7.     Reach out to loved ones.
Tell your family and friends what to expect, how to respond, how they can help, and how to avoid splitting either of you into being viewed as all good or all bad.
This list was adapted from Splitting: Protecting Yourself While Divorcing Someone with Borderline or Narcissistic Personality Disorder.
To schedule an appointment with a family law attorney, call Spivak Law Firm at (412) 344-4900 or toll free at (800) 545-9390.