Beechview Divorce Lawyer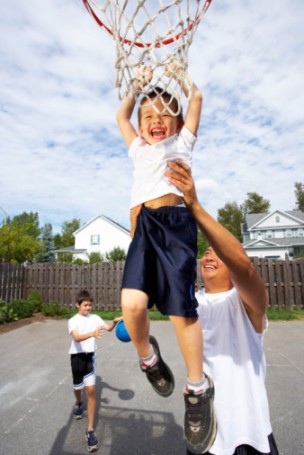 At Spivak Law Firm, we provide strong, compassionate, and cost-effective representation in all family law issues. Family Law comprises a wide array of legal matters, including:
Divorce Litigation  In conventional divorce litigation, parties file suit and use the court system as a framework for litigating and negotiating issues including property division, alimony, child custody, and child support. Spivak Law Firm handles divorce litigation; we are also certified in divorce mediation and collaborative divorce.
Child Custody  Child custody refers to both major decisions regarding the child as well as where the child resides. At Spivak Law Firm, we handle all child custody matters, including: custody complaints, custody conciliations, custody trials, custody modification hearings, and custody relocation hearings.
Protection From Abuse (PFA)  A PFA is a no-contact order that aims to protect victims of domestic abuse. Pennsylvania law defines domestic abuse broadly to include physical and sexual assault, harassment, and stalking. Spivak Law Firm provides strong representation for both defendants and plaintiffs in PFA cases.
Juvenile Delinquency  This refers to the process of adjudicating juveniles accused of crimes. At Spivak Law Firm, we handle all juvenile law matters and routinely accept juvenile court appointments from the Allegheny County Office of Conflict Counsel.
Child Support  Child support payments continue until a child turns 18 or graduates from high school, whichever occurs later. In Pennsylvania, judges apply statutory guidelines to determine the amount of support payable for each child. This formula is based on several factors, including monthly after-tax incomes of the child's parents.
Spousal Support, Alimony Pendente Lite (APL), and Alimony  These refer to financial support given by one spouse to another. Spousal support and APL are based on a fixed percentage of the differences in the net incomes or earning capacities of the spouses. Alimony is based on the reasonable needs of the dependent spouse.
Paternity  Paternity testing may be required to determine the identity of a child's father. Establishing paternity affects several other family law issues, such as asserting custodial rights and seeking child support payments.
Divorce Mediation  A divorce mediator is a third-party neutral who aims to help parties resolve all issues related to the divorce without the financial and emotional cost that often accompanies divorce litigation. Spivak Law firm is trained and certified in divorce mediation.
Collaborative Divorce  This relatively new and progressive means of divorce avoids the courtroom in favor of allowing parties to work out agreements with the help of their attorneys. Spivak Law firm is trained and certified in collaborative divorce.
Equitable Distribution of Marital Property  This refers to the formal court process for dividing marital assets and debts based on principles of fairness.
Adoption  There are many different types of adoption, including stepparent adoption, grandparent adoption, second-parent adoption, international adoption, and surrogate-mother adoption.
Estate Planning  Estate planning includes the preparation of various important legal documents, including: wills, trusts, special-needs trusts, and powers of attorney for finances, health care and mental-health care.
To speak with a Pittsburgh family law attorney, call Spivak Law Firm at (412) 344-4900 or toll free at (800) 545-9390.