Beaver County PFA Law Firm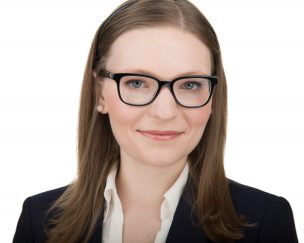 Spivak Law Firm is pleased to announce that Rebecca Canterbury has joined our family law and criminal defense practice as an attorney at law.
A Pittsburgh native, Attorney Canterbury earned a Juris Doctor degree from Duquesne University School of Law. During law school, she represented clients at Protection From Abuse (PFA) and child custody hearings while working for Neighborhood Legal Services Association and the Duquesne University School of Law Family Law Clinic.
Attorney Canterbury served as a law clerk for the Honorable Kevin G. Sasinoski of the Allegheny County Court of Common Pleas – Criminal Division, as well as for several private law firms in Pittsburgh focusing on criminal defense and family law. She began as a law clerk at Spivak Law Firm before joining the firm as an attorney.
While serving as president of the Family Law Society at Duquesne University School of Law, Attorney Canterbury organized and moderated a symposium to address whether Pennsylvania's Protection From Abuse (PFA) laws strike the right balance for protecting domestic-violence victims while also limiting false claims of abuse.
Earlier this year, Attorney Canterbury wrote an article published in the Pittsburgh Post-Gazette entitled Impoverished Parents Deserve Their Day In Court on how filing fees in Allegheny County prevent low-income parents from asserting their child-custody rights. The article was reproduced in the fall 2016 edition of At Issue, published by the Pennsylvania Bar Association.
This month, Attorney Canterbury co-wrote an article with Attorney Spivak published in the Pittsburgh Post-Gazette entitled Clean The Slate In Pennsylvania on the importance of making it easier to expunge criminal records and give people a fresh start in life.
Attorney Canterbury focuses her practice on PFAs, child custody, domestic-violence defense, and criminal record expungements.
Spivak Law Firm offers a free consultation on family law and criminal defense matters. To schedule an appointment, call us at (412) 344-4900 or toll free at (800) 545-9390.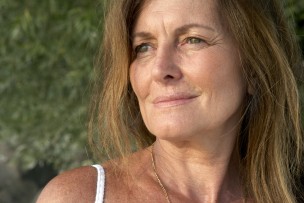 In a Protection From Abuse (PFA) petition, you can ask the judge to:
Order the abuser to stop threatening, abusing, harassing or stalking you and your children
Have the abuser evicted from your joint home or excluded from your residence
Keep your new address or location confidential
Grant you temporary custody of your children
Grant you temporary child or spousal support as well as other reimbursements of out-of-pocket expenses that were caused by the abuser
Order the abuser not to have contact with you or your children, or family members
Restrict the abuser from contacting you at school or work
Order the abuser to turn over firearms to the sheriff
Order any other appropriate relief, for instance, requesting the return of your pet, car keys, important papers, etc.
To speak with an experienced PFA attorney, call Spivak Law Firm at (412) 344-4900 or toll free at (800) 545-9390.