Falsely Accused of Abuse in Pittsburgh?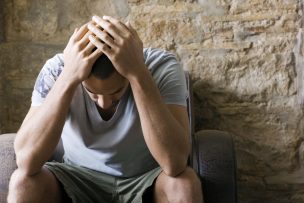 At Spivak Law Firm, we have represented many domestic violence victims seeking the protections of a PFA. We know from experience that domestic violence is real.
But we also know that the PFA system itself is frequently abused. People often seek a PFA just to gain leverage in a divorce or child custody matter. As a result, innocent people suffer.
The PFA system is heavily biased in favor of people who allege abuse. In Allegheny County, people alleging that they were abused may receive a free lawyer, but people accused of abuse are not. We aim to help level the playing field and protect your legal rights.
We strongly defend people who are falsely accused of abuse. We collect evidence, subpoena witnesses, and advocate for our clients at a hearing before a judge. To speak with an experienced PFA defense lawyer, call Spivak Law Firm at (412) 344-4900 or toll free at (800) 545-9390.
Experienced PFA Defense Lawyers
PFA is a unique area of law that combines aspects of family law and criminal defense. Spivak Law Firm is one of the few law firms in the greater Pittsburgh area that routinely handles both family and criminal cases.
We understand the implications of a PFA on divorce and child custody matters. We also defend people against criminal allegations. Our strong negotiation and trial skills help us achieve the best possible outcome for your case.
If you have been falsely accused of domestic violence, Spivak Law Firm is uniquely qualified to help. Call us at (412) 344-4900 or toll free at (800) 545-9390.
Contact Our Pittsburgh Law Firm Today
Call Spivak Law Firm at (412) 344-4900 or toll free at (800) 545-9390. Our Pittsburgh office is open during normal business hours, as well as evenings and weekends by appointment.
Spivak Law Firm represents clients in Pittsburgh and all surrounding counties, including: Allegheny County, Beaver County, Butler County, Washington County and Westmoreland County. We accept cases in Armstrong County, Clarion County, Crawford County, Fayette County, Greene County, Indiana County, Lawrence County, Mercer County, Somerset County and Venango County.