Upper St. Clair Divorce Attorney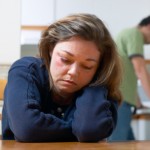 In your Protection From Abuse (PFA) petition, write clearly and in detail what happened and when it happened. Focus your statements on how you were physically abused or threatened and whether you are afraid you will be abused or threatened again.
If you have any photos of injuries or property damage caused by your abuser, text messages or emails, or ripped clothing that show how the abuser threatened, abused, or harassed you, don't forget to bring them to the final PFA hearing.
Because of the "he-said, she-said" nature of domestic violence, it is important to bring documentary evidence when such evidence is available.
To speak with an experienced PFA lawyer, call Spivak Law Firm at (412) 344-4900 or toll free at (800) 545-9390.