Pittsburgh Parental Alienation Lawyers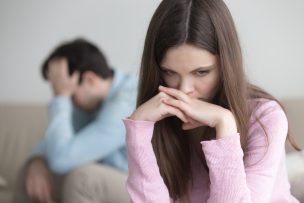 At its core, parental alienation is a form of child abuse. A parent engages in parental alienation any time he or she speaks negatively about the other parent in the presence of the child.
Parental alienation can also be more severe, as one parent attempts to destroy the child's relationship with the other parent through psychological manipulation. Parental alienation often involves: coaching the child to hate the other parent; disparaging the other parent to the child; and telling the child the other parent does not love them. 
Spivak Law Firm offers strong, compassionate representation in child custody matters involving parental alienation. To schedule an appointment with an Allegheny County child custody attorney, call us at (412) 344-4900 or toll free at (800) 545-9390.
Signs of Parental Alienation
Parental alienation can have damaging psychological effects that may cause your child to withdraw from you or act defiantly with you. Some common symptoms of parental alienation include:
Your child refuses to have contact with you;

Your child is hostile toward you without logical reason (no history of abuse);

Your child is hostile toward your extended family and even family pets;

Your child refuses to visit with you; and

Your child expresses negative feelings toward only you, but never at the other parent.
If you believe that the other parent is engaged in parental alienation, you need an experienced family law attorney to expose the behavior and get help for you and your child. Call Spivak Law Firm at (412) 344-4900 or toll free at (800) 545-9390.
Contact Our Pittsburgh Law Firm Today
Call Spivak Law Firm at (412) 344-4900 or toll free at (800) 545-9390. Our Pittsburgh office is open during normal business hours, as well as evenings and weekends by appointment.
Spivak Law Firm represents clients in Pittsburgh and all surrounding counties, including: Allegheny County, Beaver County, Butler County, Washington County and Westmoreland County. We accept cases in Armstrong County, Clarion County, Crawford County, Fayette County, Greene County, Indiana County, Lawrence County, Mercer County, Somerset County and Venango County.