Pittsburgh Domestic Abuse Lawyers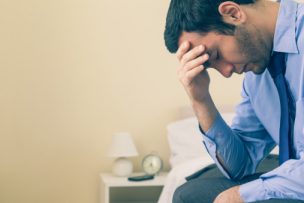 At Spivak Law Firm, we focus our practice on family law and criminal defense cases involving allegations of domestic abuse. We handle Protection From Abuse (PFA), criminal domestic-violence, child custody and divorce.
We frequently defend people accused of abuse at PFA and criminal hearings. Typical allegations include: physical violence, harassment, threats of violence, stalking, sexual violence, reckless endangerment, and false imprisonment. We aim to protect our clients' liberty and their reputations. We clean their records and assert their child custody rights.
In other cases, we help victims obtain protections and restrict their abuser from themselves and their children. We provide strong, compassionate advocacy at PFA and child custody hearings. We recommend an array of resources to help them.
To speak with a Pittsburgh attorney experienced in domestic-abuse matters, call Spivak Law Firm at (412) 344-4900 or toll free at (800) 545-9390.
Child Custody and Domestic Abuse
In a child custody trial, the Court considers several factors when determining the custody arrangement. One important factor, which may be more heavily weighted than others, is whether there is a history of domestic abuse in the family.
At Spivak Law Firm, we have helped many parents convicted of crimes involving domestic abuse to assert their child custody rights. Some people come to us at the lowest points in their lives. They face PFA orders, criminal charges, and CYF investigations. Their families, their jobs, and even their liberty are all at risk. We stand with our clients, providing strong legal representation and strategies to achieve their goals.
Initially, our clients may be restricted to seeing their children only when supervised by law enforcement or in a therapeutic setting. We work hard to gradually expand their custody time, even obtaining shared custody in some cases so they get equal time with their children.
To schedule a consultation, call Spivak Law Firm at (412) 344-4900 or toll free at (800) 545-9390.
Contact Our Pittsburgh Law Firm Today
Call Spivak Law Firm at (412) 344-4900 or toll free at (800) 545-9390. Our Pittsburgh office is open during normal business hours, as well as evenings and weekends by appointment.
Spivak Law Firm represents clients in Pittsburgh and all surrounding counties, including: Allegheny County, Beaver County, Butler County, Washington County and Westmoreland County. We accept cases in Armstrong County, Clarion County, Crawford County, Fayette County, Greene County, Indiana County, Lawrence County, Mercer County, Somerset County and Venango County.