High Conflict Child Custody Law Firm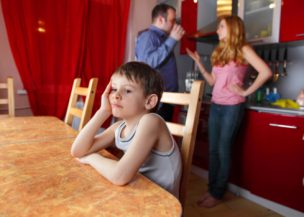 Spivak Law Firm handles all areas of family law and criminal defense with a special focus on high conflict child custody cases. High conflict child custody cases often involve parents with serious communication problems and significant levels of anger and distrust.
We encourage our clients to shield their children from any hostile communication to protect their mental and emotional health. We also have extensive experience helping families with issues of domestic abuse, parental alienation, and substance abuse.
At Spivak Law Firm, we are effective negotiators who help parents craft their own child custody orders. We are also trained trial lawyers experienced at aggressively litigating cases to reach our client's goals.
To schedule a consultation with an experienced child custody attorney, call Spivak Law Firm at (412) 344-4900 or toll free at (800) 545-9390.
High Conflict Child Custody Tools
If you are engaged in a high conflict child custody battle, below are some tools to help:
Our Family Wizard: OFW is a communication tool to ensure your ex does not bombard you with texts, emails and phone calls. It also provides easy access for the Court to monitor your communications to ensure that they are civil.
Co-Parenting Counseling: Working with a skilled co-parenting counselor may help you communicate and cooperate better with your ex for the best interests of your children.
Protection From Abuse (PFA) Orders: If your ex engages in harassing or threatening behaviors, you may consider trying to obtain a PFA Order. Also known as a restraining order, a PFA order is a powerful tool for victims of domestic abuse.
Spivak Law Firm handles all family law matters, including: child custody, PFA, child support, and divorce. Call us today at (412) 344-4900 or toll free at (800) 545-9390.
Contact Our Pittsburgh Law Firm Today
Call Spivak Law Firm at (412) 344-4900 or toll free at (800) 545-9390. Our Pittsburgh office is open during normal business hours, as well as evenings and weekends by appointment.
Spivak Law Firm represents clients in Pittsburgh and all surrounding counties, including: Allegheny County, Beaver County, Butler County, Washington County and Westmoreland County. We accept cases in Armstrong County, Clarion County, Crawford County, Fayette County, Greene County, Indiana County, Lawrence County, Mercer County, Somerset County and Venango County.