Child Support Appeals Lawyers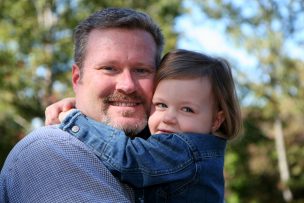 If you attend a child support hearing but disagree with the order, you have 20 days to file a written appeal known as exceptions. In Allegheny County, filing exceptions is a two-step process.
First, you must persuade the judge assigned to your case that the hearing officer made mistakes in their recommended order. Possible mistakes include: miscalculating the support obligation, failing to consider a parent's earning capacity, and not adequately explaining the recommended order.
Second, if the Court grants your request for exceptions, you must appear at another hearing to make your case for why the support amount should be higher or lower than the originally recommended order. The second hearing is a de novo hearing, which means that you get to start over as though the first order was never entered.
Spivak Law Firm handles all child support matters, including: exceptions, hearings, filings, calculations, negotiations, settlements, modifications, and enforcement. Call Spivak Law Firm today at: (412) 344-4900 or toll free at (800) 545-9390.
Negotiating Child Support Agreements
There is often value in settling a child support matter without need for a formal hearing. If you are able to negotiate an agreement for child support, then you will avoid the emotional and financial costs of protracted litigation.
Child support orders that are agreed upon by parents generally cannot be appealed. They often remain in place for years until a parent seeks a modification based on a change in circumstance, such as receiving a significant increase or decrease in income.
By contrast, if you take a child support case to a hearing, you run the risk of one side filing exceptions and possibly even appealing to a higher court. Appeals related to child support tend to be expensive and time-consuming.
To speak with an experienced family law attorney, call Spivak Law Firm today at: (412) 344-4900 or toll free at (800) 545-9390.
Contact Our Pittsburgh Law Firm Today
Call Spivak Law Firm at (412) 344-4900 or toll free at (800) 545-9390. Our Pittsburgh office is open during normal business hours, as well as evenings and weekends by appointment.
Spivak Law Firm represents clients in Pittsburgh and all surrounding counties, including: Allegheny County, Beaver County, Butler County, Washington County and Westmoreland County. We accept cases in Armstrong County, Clarion County, Crawford County, Fayette County, Greene County, Indiana County, Lawrence County, Mercer County, Somerset County and Venango County.