Child Support Calculations Law Firm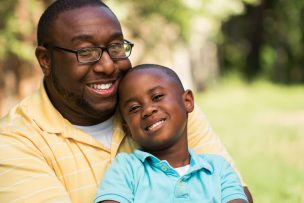 When calculating child support, Courts follow guidelines created by the Pennsylvania Legislature. Courts consider the incomes and earning capacities of both parents. Other factors include the child custody arrangement, the number of children, and expenses for the children, including but not limited to, daycare, private school tuition, health insurance, medical expenses, and extracurricular activities.
While child support is largely controlled by a mathematical calculation, an experienced family law attorney will better be able to advise you about your eligibility for an upward or downward deviation from the guidelines, and to ensure that all income is appropriately applied in your case. 
To speak with an experienced family law attorney, call Spivak Law Firm at (412) 344-4900 or toll free at (800) 545-9390.
Earning Capacity in Allegheny County
If a parent has no income, but is capable of working, the court can order child support based on that parent's earning capacity. In this situation, the court may estimate what the unemployed parent could earn given his or her education, skills, and prior employment history.
If a parent tries to avoid paying child support by quitting his or her job or accepting employment with a significantly lower income, the Court may run calculations based on past earnings.
Spivak Law Firm handles all family law matters, including: child support, child custody, and divorce. To schedule a consultation, call Spivak Law Firm at (412) 344-4900 or toll free at (800) 545-9390.
Contact Our Pittsburgh Law Firm Today
Call Spivak Law Firm at (412) 344-4900 or toll free at (800) 545-9390. Our Pittsburgh office is open during normal business hours, as well as evenings and weekends by appointment.
Spivak Law Firm represents clients in Pittsburgh and all surrounding counties, including: Allegheny County, Beaver County, Butler County, Washington County and Westmoreland County. We accept cases in Armstrong County, Clarion County, Crawford County, Fayette County, Greene County, Indiana County, Lawrence County, Mercer County, Somerset County and Venango County.