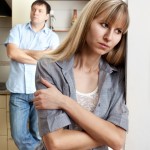 Not everyone struggling with issues of divorce, child custody and support can afford an attorney. Some simply wish to handle matters themselves.
In Allegheny County, the newly formed Family Division Self-Help Center guides such people through the court system. The center, which opened in January 2014, has already assisted more than 1,500 clients, according to Lawyers Journal, a publication of the Allegheny County Bar Association.
Located on the first floor of the Family Law Center at 440 Ross Street in downtown Pittsburgh, the center is open each weekday from 8:30 a.m. to 4:30 p.m.
To speak with a Pittsburgh family law attorney, call Spivak Law Firm at (412) 344-4900 or toll free at (800) 545-9390.