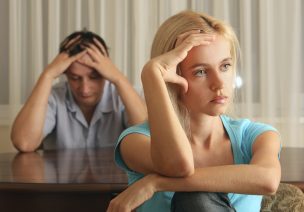 A person seeking protection from an abuser may obtain an Emergency PFA even when courts are generally closed.
In Allegheny County, local magistrates and a night court judge are available to grant Emergency PFAs at any time, including: on weekends, during holidays, and late at night.
An Emergency PFA expires when courts resume their regular business hours. Therefore, an Emergency PFA granted on Saturday night will generally expire the following Monday.
A person who obtains an Emergency PFA will often return to Court during regular business hours to request a Temporary PFA, which will trigger a hearing date so a judge may determine whether a Final PFA is warranted.
A Final PFA can last up to three years.
The person accused of abuse does not receive any notice or opportunity to defend against the Emergency PFA or Temporary PFA.
Defendants are given the opportunity to challenge the abuse accusations at the Final PFA hearing before a judge.
Spivak Law Firm provides strong, aggressive representation at PFA hearings. To speak with an experienced PFA attorney, call Spivak Law Firm at (412) 344-4900 or toll free at (800) 545-9390.