Upper St. Clair Family Law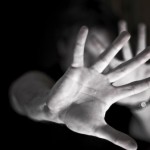 On December 30, 2014, Pittsburgh resident James Karr tied up his estranged wife Maureen, doused her with vodka, and set her ablaze. "He was threatening to set the house on fire," Maureen Karr wrote just two weeks earlier in a Temporary  Protection From Abuse (PFA) petition filed in Allegheny County.
Charged with homicide and arson, James Karr currently sits in Allegheny County Jail awaiting his preliminary hearing set for January 9th.
Below is a transcript of the Temporary PFA petition that Maureen Karr wrote out herself with a pen just two weeks before she burned to death:
Approximate Date and Time: 12-12-14 @ 7:00 a.m.
Place: 132 Friendship St., Duquesne, PA 15110
James [Karr] threw bottles out onto the street causing glass to go on sidewalk & street. He was threatening to set the house on fire. After I fleed [sic] the house to a neighbors. We witnessed him going outside & stabbing my tires flattening all 4. James then pulled car window down & threw sewing machine & ceiling fan on the street. He called police stating I threw the bottles. While talking with 911 police came & handcuffed James & took him from the premises as he was still outside. He was later 302'd to the hospital. Have received numerous harassing & name calling phone calls[….]
Describe Any Prior Incidents Of Abuse: James becomes irrate [sic] & flips out breaking items in the home. About 3 years ago had a PFA against him because he pulled me down the steps causing me to fall down last two steps injuring my ribs & hip.
Spivak Law Firm provides strong, aggressive representation for plaintiffs and defendants in all domestic violence matters, including PFA, child custody, criminal, and CYF. Call us at (412) 344-4900 or toll free at (800) 545-9390.