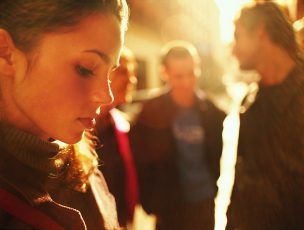 Pennsylvania colleges are increasingly cracking down on domestic violence, raising awareness of Protection from Abuse (PFA) restraining orders as tools to stop harassment and stalking, as well as physical and sexual violence.
College students served with PFA orders are at great risk of violating the PFA if they continue to attend college on the same campus as their accuser.
You may be arrested and charged with Indirect Criminal Contempt if the plaintiff merely accuses you of contacting, harassing, or stalking, even if a police officer does not witness the alleged violation.
A PFA alone is enough to disrupt educational and employment opportunities, but you could face even more hurdles when the PFA is coupled with criminal contempt charges that include a maximum sentence of six months in jail.
Spivak Law Firm provides strong, aggressive representation at PFA hearings in Pittsburgh and all surrounding counties, including: Allegheny County, Beaver County, Butler County, Fayette County, Indiana County, Washington County, and Westmoreland County.
We have effectively represented college students attending University of Pittsburgh, Penn State University, Carnegie Mellon University, Indiana University of Pennsylvania, Carlow University, Slippery Rock University, and other schools in the Pittsburgh area.
To schedule a free consultation, call Spivak Law Firm at (412) 344-4900 or toll free at (800) 545-9390.