Monroeville Divorce Lawyer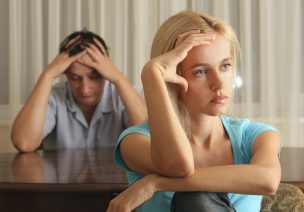 Divorce can be one of the most stressful times in a person's life. You may take comfort in the fact that family and friends have taken your side in the matter, but this may create conflict. What appears to be emotional support may actually be encouragement to fight and argue.
It is best to enter negotiations, or even litigation, with a level head in order to avoid making rash decisions that are not necessarily in your best interest. If you (or someone close to you) are in the process of divorce, lend support. But avoid causing conflict.
To speak with an experienced divorce attorney, call Spivak Law Firm at (412) 344-4900 or toll free at (800) 545-9390.