PFA Hearings In Allegheny County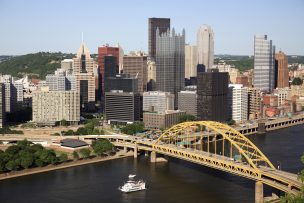 If you're accused of abuse and served with a PFA by a police officer, you're likely feeling stressed. A PFA has serious, immediate, and potentially long-lasting consequences: it can evict you from your home, restrict you from your children and even land you in jail for six months if you violate the PFA.
Every Pennsylvania county has its own local rules for PFA hearings. Compared with other Pennsylvania counties, Allegheny County provides more options for resolving the PFA without need for a hearing, including by: extending the Temporary PFA or vacating the Temporary PFA and consenting to a Civil No-Contact Order.
Spivak Law Firm provides strong, compassionate, cost-effective representation in all PFA matters. To speak with an experienced Allegheny County PFA attorney, call us at (412) 344-4900 or (800) 545-9390.
PFA Negotiations and Civil No-Contact Orders
If you attend a PFA hearing before a judge, there is always risk. If you're the defendant, the judge could grant the Final PFA, thereby creating a public record of abuse. If you're the plaintiff, the judge could dismiss the PFA action, thereby leaving you with no protection after a long and emotional process.
In Allegheny County, many PFA actions are resolved through negotiated settlements known as Civil No-Contact Orders, which remove all the risk of a PFA hearing. Here's how they work:
A Civil No-Contact Order is not a PFA and cannot be enforced by police. It is an agreement to prohibit or restrict contact. In some cases, the parties carve out an exception for limited contact by text only and only if pertaining to financial issues or emergency matters related to their children. Other matters can be addressed in the agreement, such as: a child custody schedule, exchange of personal belongings, and what to do with the shared house, apartment, or vehicles.
For a free consultation, call Spivak Law Firm at (412) 344-4900 or (800) 545-9390.
Contact Our Pittsburgh Law Firm Today
Call Spivak Law Firm at (412) 344-4900 or toll free at (800) 545-9390. Our Pittsburgh office is open during normal business hours, as well as evenings and weekends by appointment.
Spivak Law Firm represents clients in Pittsburgh and all surrounding counties, including: Allegheny County, Beaver County, Butler County, Washington County and Westmoreland County. We accept cases in Armstrong County, Clarion County, Crawford County, Fayette County, Greene County, Indiana County, Lawrence County, Mercer County, Somerset County and Venango County.