Erase Your PFA Record in Pittsburgh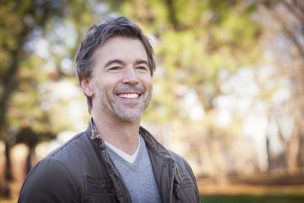 Protection From Abuse (PFA) Orders can destroy a person's reputation even if the PFA is later withdrawn or dismissed.
A PFA can threaten your employment and your ability to volunteer, especially if your employment requires a license or involves working with children.
A PFA Order can harm careers especially for teachers, daycare workers, nurses, coaches, and police officers.
The PFA Petition and Order are public documents easily accessible by employers, colleagues, neighbors and friends.
At Spivak Law Firm, we have helped many people preserve their reputations and careers by expunging the PFA documents from the public docket.
We handle all PFA matters, including: PFA defense, PFA hearings, PFA settlement negotiations, PFA and child custody, PFA and CYF, PFA violations and PFA expungements. To learn if you are eligible for a PFA expungement, call Spivak Law Firm at (412) 344-4900 or toll free at (800) 545-9390.
How To Expunge Your PFA Record Attorneys
There are two main ways to expunge a PFA record. In both circumstances, the Temporary PFA must be withdrawn, dismissed or expired. Unfortunately, Final PFA Orders generally are not subject to expungement even if they are decades-old and the defendant has lived a clean life with no further allegations or abuse or brushes with law enforcement.
If you qualify, the easiest path to erasing your PFA record is for the parties to sign an order of court consenting to expunging the documents from the public docket. The order is then executed with the court and filed with the Department of Court Records in your county, which generally expunges the documents after a 30-day waiting period.
If the person who originally filed the PFA Petition will not consent to a PFA expungement, then you may wish to file a motion with the court. If contested, the court will then determine whether to grant your request.
Spivak Law Firm handles all PFA matters, including hearings and expungements. To speak with an experienced PFA lawyer, call Spivak Law Firm at (412) 344-4900 or toll free at (800) 545-9390.
Contact Our Pittsburgh Law Firm Today
Call Spivak Law Firm at (412) 344-4900 or toll free at (800) 545-9390. Our Pittsburgh office is open during normal business hours, as well as evenings and weekends by appointment.
Spivak Law Firm represents clients in Pittsburgh and all surrounding counties, including: Allegheny County, Beaver County, Butler County, Washington County and Westmoreland County. We accept cases in Armstrong County, Clarion County, Crawford County, Fayette County, Greene County, Indiana County, Lawrence County, Mercer County, Somerset County and Venango County.