Allegheny County CYF Attorneys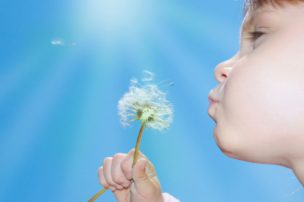 If you are under investigation by Allegheny County Children and Family (CYF) Services, you may be at risk of losing your children and your parental rights.
Many CYF investigations are prompted by a report to the agency from a relative, teacher, or medical professional that your child has been neglected or abused. A CYF investigation may also result from an allegation of child abuse as part of a criminal or Protection From Abuse (PFA) Order.
In Pennsylvania, the Juvenile Act provides child welfare agencies such as CYF the authority to intervene in the lives of children who may need state protections.
At Spivak Law Firm, we have helped many parents navigate the complex legal process to reunite them with their children due to CYF involvement. To schedule a consultation with a CYF attorney, call Spivak Law Firm at (412) 344-4900 or toll free at (800) 545-9390.
CYF Process In Pennsylvania
When CYF removes a child from a family due to allegations of neglect or abuse, there is a shelter care hearing within 72 hours. The purpose of the shelter care hearing is to determine if the can child can return home or should remain in another setting until a full hearing is conducted. The Court prefers to place the child with a relative, if possible.
Next, there is an adjudication hearing to decide if the allegations have been proven by the evidence and support CYF's intervention on behalf of the child. The adjudication hearing is immediately followed by the disposition hearing, in which the court determines who will have custody and control of the child. Review hearings are scheduled every 90 days to review the progress or lack of progress made by parents.
At Spivak Law Firm, we strongly encourage parents to have an attorney at every hearing stage in the dependency process to protect their rights. To speak with an attorney, call Spivak Law Firm at (412) 344-4900 or toll free at (800) 545-9390.
Contact Our Pittsburgh Law Firm Today
Call Spivak Law Firm at (412) 344-4900 or toll free at (800) 545-9390. Our Pittsburgh office is open during normal business hours, as well as evenings and weekends by appointment.
Spivak Law Firm represents clients in Pittsburgh and all surrounding counties, including: Allegheny County, Beaver County, Butler County, Washington County and Westmoreland County. We accept cases in Armstrong County, Clarion County, Crawford County, Fayette County, Greene County, Indiana County, Lawrence County, Mercer County, Somerset County and Venango County.