Pittsburgh Fathers Rights Lawyers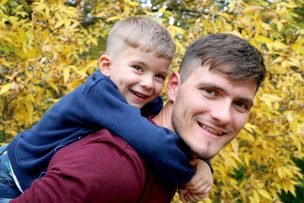 Is there a bias against men in custody court?
Is it the court's knee-jerk reaction to give primary physical custody to the Mother?
Many people believe that, yes, of course, Mothers have an inherent advantage in child custody disputes.
As a result, Fathers may talk themselves out of seeking time with their children.
Do not make this mistake.
Spivak Law Firm fights hard for Fathers Rights. We believe firmly that, in most cases, children should have equal access to both parents.
We have successfully united many Fathers with their children, ensuring a 50/50 shared custody schedule, equal holiday time, and equal vacation time.
To speak with an experienced child custody and Fathers Rights attorney, call Spivak Law Firm at (412) 344-4900 or toll free at (800) 545-9390.
Fathers Rights and Shared Custody
Under Pennsylvania law, the standard for deciding custody cases is based on the best interests of the child.
This standard opens up the possibility of excessive judicial discretion as well as a threat of inconsistent rulings, resulting in hotly contested custody battles.
But it has also led to the rise of shared custody orders, as judges increasingly follow the recommendations of family psychologists who support the benefits to children who have equal time with both parents.
To learn more about Fathers Rights, call Spivak Law Firm at (412) 344-4900 or toll free at (800) 545-9390.
Contact Our Pittsburgh Law Firm Today
Call Spivak Law Firm at (412) 344-4900 or toll free at (800) 545-9390. Our Pittsburgh office is open during normal business hours, as well as evenings and weekends by appointment.
Spivak Law Firm represents clients in Pittsburgh and all surrounding counties, including: Allegheny County, Beaver County, Butler County, Washington County and Westmoreland County. We accept cases in Armstrong County, Clarion County, Crawford County, Fayette County, Greene County, Indiana County, Lawrence County, Mercer County, Somerset County and Venango County.