Allegheny County Expungement Process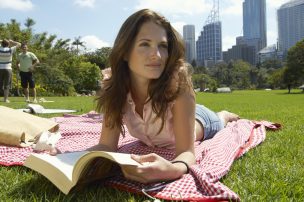 An expungement is a mostly administrative process for erasing your criminal record. In Pennsylvania, an expungement can take about a year due to the large backlog of cases.
At Spivak Law Firm, we ensure that every step of your expungement case is handled immediately to ensure that an already long process is not made even longer.
We offer a free consultation in all expungement matters. At no cost, we review the statewide criminal record database called United Judicial System to determine whether you are eligible for a full expungement, a partial expungement, or having your record sealed under the Clean Slate Law.
To speak with an experienced Pittsburgh expungement attorney, call Spivak Law Firm at (412) 344-4900 or toll free at (800) 545-9390.
How To Expunge Your Criminal Record
There are three main steps for expunging your criminal record. First, we obtain a certified copy of your criminal record from the Pennsylvania State Police. Second, we file a formal petition to fully or partially expunge your criminal record with the Court of Common Pleas in the county where the incident occurred.
Third, if the petition is denied, we will appear in court for a hearing on why our petition to expunge should be granted. If the petition is granted after a hearing, or because there is no objection by the district attorney, then we provide you the order to expunge and follow up to ensure that the publicly accessible, statewide criminal record database removes all mention of the relevant criminal charges and convictions.
For a free consultation with an experienced expungement attorney, call (412) 344-4900 or toll free at (800) 545-9390.
Contact Our Pittsburgh Law Firm Today
Call Spivak Law Firm at (412) 344-4900 or toll free at (800) 545-9390. Our Pittsburgh office is open during normal business hours, as well as evenings and weekends by appointment.
Spivak Law Firm represents clients in Pittsburgh and all surrounding counties, including: Allegheny County, Beaver County, Butler County, Washington County and Westmoreland County. We accept cases in Armstrong County, Clarion County, Crawford County, Fayette County, Greene County, Indiana County, Lawrence County, Mercer County, Somerset County and Venango County.