5 Tips if You're Stopped for a DUI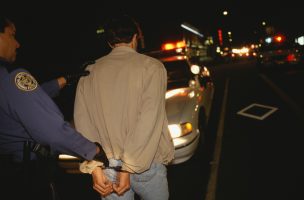 If you are stopped for driving under the influence (DUI) of alcohol, illegal drugs, or controlled substances, protect your legal rights by following these 5 tips:
Treat the Arresting Officer with Courtesy and Respect
It may seem obvious, but behaving badly during a DUI or traffic stop can only hurt your case. Police officers have a dangerous job. Treat them with courtesy and respect.
Answer Questions Directly Without Volunteering Additional Information
During a DUI stop, the arresting officer collects evidence against the driver. Do not hurt your case by volunteering information to the officer that can be used against you later.
Politely Decline to Take Any Field Sobriety Tests
Field sobriety tests are not mandatory. Many people fail these tests even when sober. Thus, you have little to gain but much to lose by taking a field sobriety test.
Allow the Police to Administer a Blood, Alcohol, or Urine Test
If you decline to take a blood, alcohol, or urine test, your driver's license will be suspended automatically for one year – even if the DUI charges are later dropped.
Call a DUI Lawyer
Spivak Law Firm strongly defends people arrested for DUI. If you face DUI charges or need your driver's license restored, call us at (412) 344-4900 or toll free at (800) 545-9390.
Contact Our Pittsburgh Law Firm Today
Call Spivak Law Firm at (412) 344-4900 or toll free at (800) 545-9390. Our Pittsburgh office is office is open during normal business hours, as well as evenings and weekends by appointment.
Spivak Law Firm represents clients in Pittsburgh and all surrounding counties, including: Allegheny County, Beaver County, Butler County, Washington County and Westmoreland County. We accept cases in Armstrong County, Clarion County, Crawford County, Fayette County, Greene County, Indiana County, Lawrence County, Mercer County, Somerset County and Venango County.