Pittsburgh DUI Defense Attorneys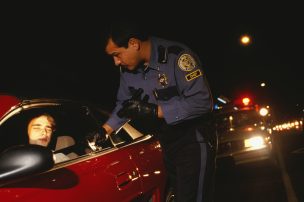 Spivak Law Firm strongly defends people arrested for driving under the influence (DUI) of alcohol, illegal drugs, or controlled substances. We help commercial drivers and others restore their driver's licenses so they can get back to work. And we help enroll first-time DUI offenders into a diversion program known as ARD that gets the charges dismissed and off their permanent records.
If you've been arrested for DUI, call Spivak Law Firm at (412) 344-4900 or toll free at (800) 545-9390.
DUI Laws in Pennsylvania
Spivak Law Firm provides aggressive defense in all DUI, driver's license suspension, and traffic violation cases. Our DUI defense services include:
Driving Under the Influence (DUI);
Driving While Impaired (DWI);
Driving After Imbibing (DAI);
Driver's License Suspension;
Careless Driving; and
Reckless Driving.
DUI Penalties in Pennsylvania
Penalties for a DUI can be severe. They may include time in prison, expensive fines, and driver's license suspension lasting months or even years.
Spivak Law Firm aims to get your DUI charges dropped. Our strong negotiation and trial skills help us achieve the best possible outcome for your case. To speak with a Pittsburgh DUI attorney, call Spivak Law Firm at (412) 344-4900 or toll free at (800) 545-9390.
Contact Our Pittsburgh Law Firm Today
Call Spivak Law Firm at (412) 344-4900 or toll free at (800) 545-9390. Our Pittsburgh office is open during normal business hours, as well as evenings and weekends by appointment.
Spivak Law Firm represents clients in Pittsburgh and all surrounding counties, including: Allegheny County, Beaver County, Butler County, Washington County and Westmoreland County. We accept cases in Armstrong County, Clarion County, Crawford County, Fayette County, Greene County, Indiana County, Lawrence County, Mercer County, Somerset County and Venango County.