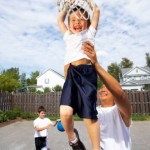 In Pennsylvania, most child support is paid by income withholding, or wage garnishment, as ordered by the court and maintained in the state's Child Support Enforcement System, which is the state's child support computer.
Pennsylvania maintains monthly support orders, which charge the first of each month. If your employer gets a court order, the employer will take child support out of your pay and send it to the state's Support Collection and Disbursement Unit (SCDU).
Support can also be taken from your unemployment compensation, workers' compensation, Social Security, and retirement and pension benefits.
To speak with a Pittsburgh family law attorney, call Spivak Law Firm at (412) 344-4900 or toll free at (800) 545-9390.