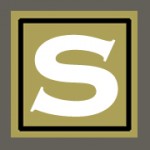 Spivak Law Firm has been in the news a lot lately.
The Pittsburgh Post-Gazette recently published our column on how Pennsylvania law handles child custody matters in rape cases, just weeks after announcing the opening of our firm at West Liberty and Potomac avenues in Dormont, three miles from downtown Pittsburgh.
The Pennsylvania Bar Association publication At Issue is about to run our latest column on family law matters. Our previous article on Protection From Abuse (PFA) restraining orders in Allegheny County ran this past spring.
Patch.com, an online community news outlet, ran a profile of Spivak Law Firm that was featured in its Dormont-Brookline and Chartiers Valley editions. And just today, the Allegheny County Bar Association publication Lawyers Journal joined the others in announcing the opening of our firm.
Spivak Law Firm handles all matters involving Family Law, PFA Defense, Criminal Defense, DUI Defense, and Social Security Disability. To schedule an appointment, email us here or call us at (412) 344-4900 or toll free at (800) 545-9390.