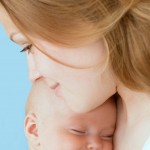 The  Pittsburgh Post-Gazette has published our article on how Pennsylvania law handles child custody issues in rape cases.
Pennsylvania has received national attention for offering rape victims protection against rapists who later seek child custody privileges. But even Pennsylvania's protections are limited because judges have discretion over all child custody matters.
"We're not going to be stupid and give custody to a rapist," Allegheny County Common Please Judge Kathleen Mulligan told us.
But it can happen, says Chicago-based attorney and women's rights advocate Shauna Prewitt.
"For instance," our article states, "a rape victim may be forced to interact with her rapist for months or even years if a custody hearing precedes a rape conviction. By the time the father is eventually convicted of rape, Ms. Prewitt says, a court may find that it is in the child's best interests for the father to have custody rights because he has established a parental presence with the child."
To read the entire article, please click here.
Spivak Law Firm handles all family law and criminal defense matters. To make an appointment, call us at (412) 344-4900 or toll free at (800) 545-9390.