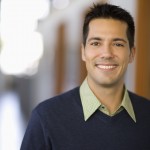 The Allegheny County ARD Probation Program was designed to supervise the first-time, non-violent offender who has been given a second chance at having a clean criminal record. Participants in the ARD Program are expected to serve a term of supervision lasting from six month to two years. Conditions of supervision depend on the charged offense and may require the offender to complete one or more of the following:
DUI classes
Substance abuse treatment
Community service
Domestic abuse classes
Anger management classes
Retail theft classes
Mental health treatment
Restitution
Court costs
To learn if you qualify for ARD in Allegheny County, call Spivak Law Firm at (412) 344-4900 or toll free at (800) 545-9390.