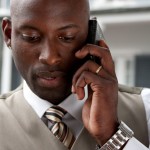 Spivak Law Firm routinely defends people accused of domestic violence and abuse. We defend people facing Protection From Abuse (PFA) orders and criminal charges such as simple assault, aggravated assault, harassment, stalking, terroristic threats, child abuse, and reckless endangerment. We also help people facing abuse charges assert child custody and visitation rights.
In family court, it is important to understand that credibility is everything. Someone accused of abuse instantly loses sympathy and credibility in the eyes of the court. Only a rapid, fact-based response can prevent a negative stereotype from attaching to you if you're falsely accused of abuse. If this happens, it often helps to request a custody or psychological evaluation for both parents and the children, which some judges will order to get beneath the surface and thoroughly evaluate the truth, the dynamics of the parties, and their parenting abilities. Ideally you need to be prepared with a fact-based response to these common types of allegations from the start of the case.
If you've been accused of abuse, call Spivak Law Firm at (412) 344-4900 or toll free at (800) 545-9390.