Crafton Family Law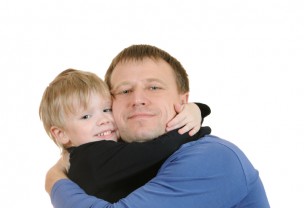 What should you do if somebody kidnaps your child? Call the police, right? But what if the police won't help? This was Reggie's dilemma when he recently called Spivak Law Firm seeking help.
Reggie and Arlene (not their real names) had a son but were never married. They never bothered to get a custody order because they figured they did not need one.
Both parents were very involved in their child's life. They lived close to one another in the same school district just outside Pittsburgh. The child had his own room at each of their residences. Reggie coached his son's sports teams. "We never had any problems sharing our son," says Reggie.
But then Arlene died suddenly from cancer. Arlene's sister (the child's aunt) one day took the child and refused to give him back. Reggie called the aunt repeatedly but she would not take his calls.
So Reggie went to the police. But they refused to get involved in a child custody matter. Then Reggie went to his local magistrate who also refused to help but advised him to get an attorney.
Reggie was emotionally distraught when he arrived at our offices carrying a copy of his son's birth certificate. A family member had effectively kidnapped his child and it seemed nobody would help him.
Spivak Law Firm promptly filed an Emergency Motion for Special Relief at the Allegheny County Court of Common Pleas – Family Division. Our petition explained the situation. We sought a Court Order giving Reggie sole custody of his child and the immediate return of the boy to his father with the help of police.
The next day, the judge granted our request and signed the Court Order.
Leaving the courthouse, Reggie looked at his attorney with tears in his eyes. "Thank you, thank you, thank you," he whispered. Then he ran to claim his child.
At Spivak Law Firm, we provide strong, compassionate representation in child custody matters. To speak with an experienced child custody lawyer, call us at (412) 344-4900 or toll free at (800) 545-9390.