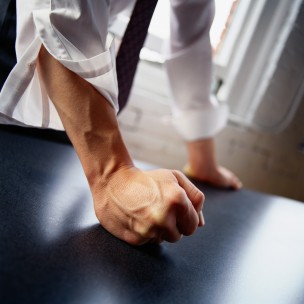 A Protection From Abuse (PFA) Order should be used as a shield not a sword.
It is commonly known that many people who seek the protections of a PFA are abusing the court system itself by seeking to gain leverage in child custody and divorce.
They may lie about abuse or greatly exaggerate the level of conflict.
After all, filing a PFA immediately evicts the "abuser" from the home. So if you want your spouse out of the house, a PFA is the fastest, cheapest, and easiest way to do it.
And if you want primary custody of your children, a PFA is the fastest, cheapest, and easiest way to get it.
But judges in Allegheny County and throughout Western Pennsylvania have zero tolerance for people who obtain PFA Orders to gain such advantages.
A PFA is meant to serve as a shield offering protections for people who have been physically or sexually abused.
A PFA should not be used as a sword to inflict pain or otherwise gain advantages in family court.
Based in Pittsburgh, Spivak Law Firm provides aggressive representation in PFA hearings. Call us at (412) 344-4900 or toll free at (800) 545-9390.