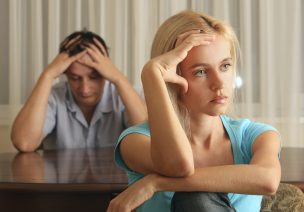 Most divorce cases are settled by negotiation without need to go to court or stand before a judge.
But some high-conflict cases make settlement impossible.
Spouses may disagree on everything from how to divide the marital estate to the child custody schedule or how much child support or spousal support should be paid.
In such cases, the spouses may engage in multiple motions, hearings or trials before the divorce can be finalized.
There may also be need to undergo discovery – the formal court process for obtaining important information needed for trial. In divorce cases, discovery may be necessary to obtain key financial documents.
Spivak Law Firm has extensive experience in high-conflict divorce and child custody. To schedule a consultation, call Spivak Law Firm at (412) 344-4900 or toll free at (800) 545-9390.