Pittsburgh Harassment Defense Lawyers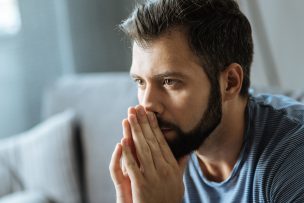 Harassment has a precise definition in criminal law. If you are criminally charged with harassment in Pennsylvania, then you are accused of at least one of the following types of behavior:
Threatening someone with physical contact;

Striking, shoving, or kicking someone;

Engaging in a course of conduct that serves no legitimate purpose;

Communicating to or about someone using lewd, threatening or obscene words;

Communicating repeatedly in an anonymous manner; and

Communicating repeatedly at extremely inconvenient hours.
Spivak Law Firm represents people facing harassment and other domestic violence charges. For a free consultation, call Spivak Law Firm at (412) 344-4900 or toll free at (800) 545-9390.
Harassment Penalties in Allegheny County
Under Pennsylvania law, harassment is usually graded as a summary offense punishable by no more than six months in jail. Most harassment convictions do not result in a jail sentence.
A summary offense is the lowest-level criminal offense in Pennsylvania. Other examples of summary offenses include: speeding tickets, disorderly conduct, and public intoxication. If a magistrate convicts you of summary harassment, you can easily appeal to a higher court and request a new trial. Convictions can be expunged after a five-year waiting period.
In some circumstances, harassment may be graded as a more serious third-degree misdemeanor punishable by up to one year in jail.
To speak with an attorney experienced in defending people charged with harassment and other summary offenses, call Spivak Law Firm at (412) 344-4900 or toll free at (800) 545-9390.
Contact Our Pittsburgh Law Firm Today
Call Spivak Law Firm at (412) 344-4900 or toll free at (800) 545-9390. Our Pittsburgh office is open during normal business hours, as well as evenings and weekends by appointment.
Spivak Law Firm represents clients in Pittsburgh and all surrounding counties, including: Allegheny County, Beaver County, Butler County, Washington County and Westmoreland County. We accept cases in Armstrong County, Clarion County, Crawford County, Fayette County, Greene County, Indiana County, Lawrence County, Mercer County, Somerset County and Venango County.