Pittsburgh Business Valuations Lawyers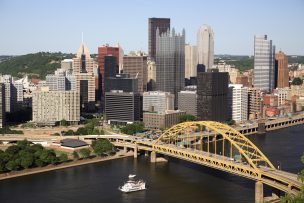 If you or your spouse is self-employed or has an ownership stake in a business, there may be a need to conduct a business valuation as part of the divorce process.
There are different techniques for calculating the value of a business. Spivak Law Firm works with forensic accounts and business valuators to locate hidden assets and perform calculations to determine the Fair Market Value of the business.
In the majority of cases, financial experts can help facilitate settlement. If necessary, the experts and their reports may be utilized to fully litigate disputes over the value of the business at an equitable distribution hearing.
To learn more about how business valuations may affect divorce and alimony, call Spivak Law Firm at (412) 344-4900 or toll free at (800) 545-9390.
Business Valuations and Fair Market Value
Three common techniques for assigning value to a business include:
Fair Market Value

: the price at which the company would change hands between a willing buyer and a willing seller

Book Value

: subtracting a company's total liabilities from its total assets

Liquidation Value

: measuring the total worth of a company's physical assets if it were to go out of business and its assets sold
In Pennsylvania, family courts assign values to companies based on their Fair Market Value. In divorce and alimony cases involving complex financial matters, Spivak Law Firm works with forensic experts and business valuators to advance our clients' interests.
To speak with a Pittsburgh divorce and equitable distribution attorney, call Spivak Law Firm at (412) 344-4900 or toll free at (800) 545-9390.
Contact Our Pittsburgh Law Firm Today
Call Spivak Law Firm at (412) 344-4900 or toll free at (800) 545-9390. Our Pittsburgh office is open during normal business hours, as well as evenings and weekends by appointment.
Spivak Law Firm represents clients in Pittsburgh and all surrounding counties, including: Allegheny County, Beaver County, Butler County, Washington County and Westmoreland County. We accept cases in Armstrong County, Clarion County, Crawford County, Fayette County, Greene County, Indiana County, Lawrence County, Mercer County, Somerset County and Venango County.