Allegheny County Grandparent Custody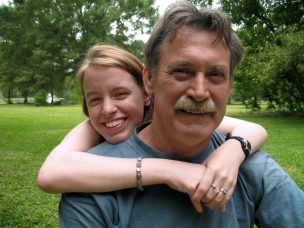 Under Pennsylvania law, grandparents must meet certain requirements in order to pursue custody of a grandchild.
Generally, a grandparent may seek custody only if: a parent of the child has died; the parents of the child have been separated for a period of at least six (6) months or have initiated divorce proceedings; or the child has lived with the grandparent for at least twelve consecutive months and is removed from the home by the parents. In custody litigation, grandparents have the burden of showing that granting visitation is in the best interests of the child and will not interfere with the parent-child relationship.
Spivak Law Firm helps grandparents assert their custody rights. In other cases, we have helped parents block grandparents from obtaining custodial rights. To schedule an appointment with an Allegheny County child custody attorney, call us at (412) 344-4900 or toll free at (800) 545-9390.
Custody Orders for Grandparents
Parents have the right to make decisions regarding their children. If a parent decides to restrict a grandparent from the child, the only resource for the grandparents may be to initiate a custody action. For instance, even if a grandparent cared for the child due to a parent's substance abuse or abandonment, the parent may still enter the picture after a years-long absence and remove the child from the grandparent's care.
No matter the context, seeking grandparent custody can be a contentious process, but we understand the importance of a grandparent remaining a positive presence in a child's life, especially when the grandparent has assumed the role of a parent to the child for an extended period.
To schedule an appointment with an experienced family law attorney, call Spivak Law Firm at (412) 344-4900 or toll free at (800) 545-9390.
Contact Our Pittsburgh Law Firm Today
Call Spivak Law Firm at (412) 344-4900 or toll free at (800) 545-9390. Our Pittsburgh office is open during normal business hours, as well as evenings and weekends by appointment.
Spivak Law Firm represents clients in Pittsburgh and all surrounding counties, including: Allegheny County, Beaver County, Butler County, Washington County and Westmoreland County. We accept cases in Armstrong County, Clarion County, Crawford County, Fayette County, Greene County, Indiana County, Lawrence County, Mercer County, Somerset County and Venango County.