Pittsburgh Child Endangerment Lawyers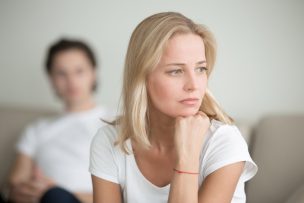 The criminal charge of Endangering the Welfare of Children (EWOC) is defined under Pennsylvania law as when a parent, guardian, or supervisor knowingly endangers the welfare of a child under 18-years-old by violating a duty of care or protection.
The EWOC charge may also be brought against a person who prevents or interferes with the making of a report of suspected child abuse to Children Youth and Families (CYF).
An EWOC conviction is generally graded as a first-degree misdemeanor punishable by up to five years in prison, though a person who demonstrates a course of conduct of endangering the welfare of a child or puts a child at substantial risk of death or serious bodily injury may a felony charge with a stiffer maximum prison sentence.
Spivak Law Firm handles all areas of domestic violence defense, including: EWOC, child abuse, simple assault, aggravated assault, and harassment. To schedule a free consultation, call Spivak Law Firm at (412) 344-4900 or toll free at (800) 545-9390.
EWOC and Child Custody In Allegheny County
If you are a parent facing EWOC charges, you may also be facing a child custody action by the other parent. The resolution of your criminal case will likely affect your child custody rights.
Spivak Law Firm is one of the few law firms in Pittsburgh to focus on family law and criminal defense. Unlike some criminal defense attorneys, we understand how an EWOC conviction could hurt your ability to exercise unsupervised visitation of your child.
To schedule an appointment with an experienced criminal defense and family law attorney, call Spivak Law Firm at (412) 344-4900 or toll free at (800) 545-9390.
Contact Our Pittsburgh Law Firm Today
Call Spivak Law Firm at (412) 344-4900 or toll free at (800) 545-9390. Our Pittsburgh office is open during normal business hours, as well as evenings and weekends by appointment.
Spivak Law Firm represents clients in Pittsburgh and all surrounding counties, including: Allegheny County, Beaver County, Butler County, Washington County and Westmoreland County. We accept cases in Armstrong County, Clarion County, Crawford County, Fayette County, Greene County, Indiana County, Lawrence County, Mercer County, Somerset County and Venango County.