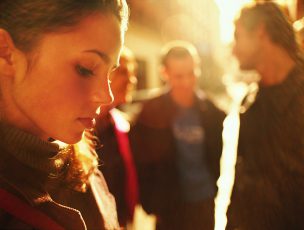 Restraining orders and domestic violence can happen to anyone – even the very rich and famous.
Oscar-winning actress Halle Berry will appear in court this week in a domestic violence case that has received international attention.
This past Thanksgiving, Berry's fiancé got into a brutal fight with Berry's ex-boyfriend that left both men with serious injuries. Each man filed a restraining order against the other.
The incident occurred in Berry's driveway while her 4-year-old daughter was inside the house.
In Pennsylvania, a restraining order is known as a PFA, or Protection From Abuse order, which restricts contact between the parties and can be used to gain leverage in child custody matters.
In Berry's case, the restraining orders could affect her child custody case. Last month, a judge denied Berry's request to move with her fiancé to France because her ex-boyfriend shares custody of the child.
In Pennsylvania, a person cannot relocate with a child unless every person with custody rights to the child consents or the court approves the relocation.
Berry, like many of our clients throughout Southwestern Pennsylvania, will spend much of this holiday season in court battling over child custody, restraining orders, and criminal charges arising out of the domestic violence incident from Thanksgiving.
Spivak Law Firm handles all domestic violence matters, including PFA restraining orders, criminal charges, and child custody matters. To schedule an appointment, call us at (412) 344-4900 or toll free at (800) 545-9390.