Child Custody Pandemic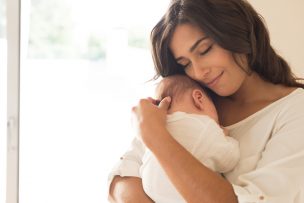 Parents of young children may take solace or even find helpful tips or simple wisdom in hearing from others working through the challenges of parenting during the pandemic.
In a recently published letter, Lydia Kiesling relates meltdowns shared with her 6-year-old daughter during the lockdown:
"For months, she and I have found ourselves locked in an awful duet of upset and recrimination. I yell; she yells; we both cry. As March turned into April turned into June – as "you'll see your friends soon" became "at least there will be kindergarten in the fall" became hopefully it will be safe by first grade" – it grew clear that even the most cosseted children won't get out of this situation unscathed."
She praises a seminal book on parenting: How to Talk So Kids Will Listen and Listen So Kids Will Talk, Adele Faber and Elaine Mazlish.
The book reminded her that life is flying by:
"I spent so much of the early pandemic days in a holding pattern that I failed to realize that the pandemic had become reality – that our crisis mode urgently needed to be retooled for a longer journey, emotionally as much as logistically. Regardless of how we feel about this period, it is happening, and the days continue to pass."
Spivak Law Firm handles all areas of family law, including: child custody, divorce, child support, spousal divorce, and Protection From Abuse (PFA). To schedule a consultation, call Spivak Law Firm at (412) 344-4900 or toll free at (800) 545-9390.