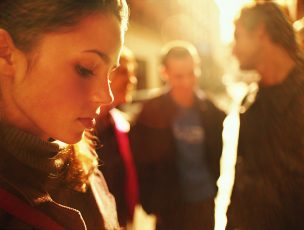 While domestic violence typically happens behind closed doors, in some cases it occurs in a public space or around friends or family members, meaning that other people may witness or be aware of the abuse.
Here are 3 tips for what you might do to intervene:
Take into account your own safety as well as the survivor's. Gather a group of people to stand nearby and either verbally or physically intervene.
Contact the authorities if necessary.
Approach the victim afterwards in a private space and provide them with the contact information of support services.
Spivak Law Firm provides aggressive representation for plaintiffs and defendants in domestic violence cases, including Protection From Abuse (PFA), Children Youth and Families (CYF), and criminal domestic violence.
To schedule a free consultation, call Spivak Law Firm at (412) 344-4900 or toll free at (800) 545-9390.