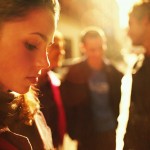 If you ask for a Protection From Abuse (PFA) Order, chances are you will get one. In Pittsburgh and all surrounding counties, judges grant more than 90 percent of all Emergency and Temporary PFA Orders.
Why?
Because no judge wants to flip on the news the next day to find out that the person who was denied a restraining order was killed.
If you are the victim of abuse seeking strong, compassionate representation by an experienced PFA attorney, call Spivak Law Firm at (412) 344-4900 or toll free at (800) 545-9390.