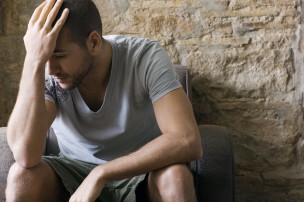 In Pennsylvania, any person who files a PFA restraining order gets a free attorney. But people who are served with a PFA do not. We strongly advise that you hire our experienced PFA attorney to strongly defend you and help level the playing field. In most cases, we get the PFA dropped.
Many people who are served with a PFA make the mistake of not taking it seriously. They may not show up for their hearing. Or they may choose to represent themselves at the PFA hearing. But a PFA has severe consequences that can haunt you for years like a criminal record. If you've been served with a PFA, you need to take it seriously.
If you fail to appear at your PFA hearing, a judge may hit you with a no-contact order lasting three years, the maximum penalty allowed under Pennsylvania law. You can be jailed for six months for violating any provision of a PFA order – even if your accuser is lying.
If you choose to represent yourself, you run the risk of being manipulated by your accuser's attorney. Do not make the mistake of thinking that your accuser's lawyer is looking out for your best interests. Only your own lawyer will do that.
Many cases of alleged harassment, stalking, and abuse simply do not rise to the level of a PFA. We know Pennsylvania PFA law and can defend you from false allegations and exaggerations. If you've been served with a PFA, call Spivak Law Firm at (412) 344-4900 or toll free at (800) 545-9390.