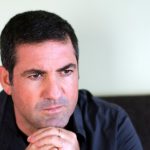 Under Pennsylvania law, disorderly conduct is a criminal charge defined broadly as causing a public inconvenience. Disorderly conduct may involve:
People fighting or threatening one another (like in a bar fight);
Being too noisy (like neighbors having a loud party); or
Using obscene language or making an obscene gesture;
As you can see, disorderly conduct covers a wide range of activities. The law includes an additional provision stating that disorderly conduct may involve creating a hazardous condition "by any act which serves no legitimate purpose."
Disorderly conduct is generally charged as a summary offense, though it may be graded as a more serious third-degree misdemeanor under certain conditions.
To speak with an experienced criminal defense attorney, call Spivak Law Firm at (412) 344-4900 or toll free at (800) 545-9390.