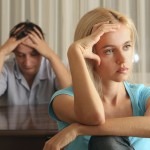 Can you still get alimony even if you had an affair during the marriage?
Yes. Under Pennsylvania law, courts consider 17 factors when determining whether to order alimony. Adultery and other forms of marital misconduct represent just one of those factors. Other factors include the duration of the marriage, the standard of living established during the marriage, and the relative needs of the parties. Courts will consider adultery only if it occurred prior to the date of final separation between the parties. A person cannot continue to receive alimony after moving in with a new partner, unless the parties agree otherwise.
To speak with an Allegheny County divorce attorney, call Spivak Law Firm at (412) 344-4900 or toll free at (800) 545-9390.