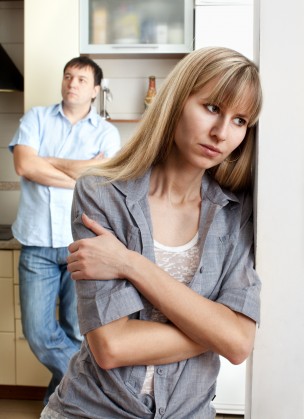 The following is the third of three excerpts from a recent column by Nancy Eshelman of the Patriot-News in Central Pennsylvania. Ms. Eshelman's husband was convicted of voluntary manslaughter in a domestic violence related incident.
"For a domestic violence victim, the feeling of vulnerability increases after she makes the break. She knows he is angry and she waits for him to show it.
Walking to the mail box, taking out the trash, working in the yard become terrifying. The prospect of unloading groceries from her trunk causes her to sweat.
She drives everywhere with one eye in the rear view mirror and her car doors locked. She never exits the car without her house keys in her hand.
She burns too many lights. She looks out the windows. She wonders if she frantically dials 911 how long a response would take. She asks herself repeatedly which direction she would run if she saw him approaching.
The terror is constant. It takes a toll, physically and mentally.
And for too many women, the threat becomes all too real."
Spivak Law Firm provides strong, compassionate representation in PFA and criminal domestic-violence cases. For a free consultation, call us at (412) 344-4900 or toll free at (800) 545-9390.